... together with the authenticity of wild animals in their natural habitat, have made Kenya into the dream location for many holidaymakers who want to enjoy its world-famous photo safaris.

Since 1985, Kenya owes much of the interest in its tourist industry to the American film director Sydney Pollock, who in that year made the film Out of Africa, starring Robert Retford, Meryl Streep and Klaus Maria Brandauer, a veritable work of art that won 7 Oscars, among them best photography and best original score. The power and strength of the film's images underline the spectacular landscapes that a visitor to Kenya can expect to find.

Although Kenya has recently suffered serious internal political unrest caused by old quarrels between the countries various ethnic groups, who have been fighting for a long time over the unequal distribution of the country's wealth, but it seems that the situation has stabalised, which allowed our collaborator Roberto Ivan Cano, who has brought us this gallery of photos taken in Nairobi, Lake Nakuru National Park, Rift Valley, Aberdare National Park, and the Masai Mara National Park in the Serengeti region.
Look the photos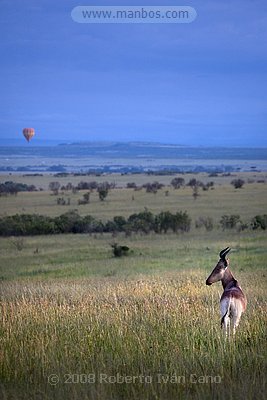 PAISAJE DE KENYA
Fotogaleria KENYA JUN 2008
(90 Photos) Kenya Pictures