... pictures with its cobbled, narrow winding streets, endless flights of stairs needed to overcome the differences of the medium.
For centuries it was considered a holy city, so that the entry was forbidden to foreigners what has remained little changed. Today there are many restaurants and gift shops, and maintains its image of blue people.
A city made to delight the senses of visitors.
Look the photos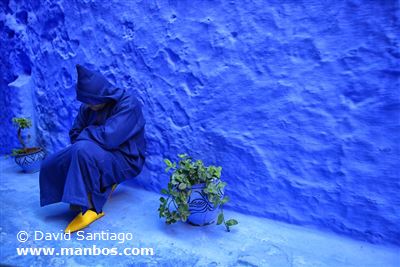 CHAOUEN - MARRUECOS