... today like to travel to places where the flow of time seems to have stopped. We search for cities anchored in the past, mysterious and rebellious, unspoilt, as if nobody has been there before. Syria is all this and much more. The earliest known alphabet originated in Syria, and it is also home to great archaeological sites and cities bursting with vitality. Its capital Damascus was sought after by all of history's great empires. The Umayyad Caliphate made it so big that it became the centre of the world. To visit Damascus is to visit souks and markets full of jewellery and precious stones, silks and carpets. Coffee shops are all over the ancient centre, surrounded by the smell of coffee and perfumes.

To the west, six thousand years of history await the tourist, with the legendary River Euphrates colouring blue the hot and cold landscape, enveloped in the dust of Syria's infinite eastern plain.

To the north are the rocks, the same ones that the Romans and the Nabataeans sculpted to construct some of the most beautiful imperial buildings in history.

Palmira is the most beautiful, an oasis in the middle of nothing, which at dawn is covered by the Sun's first golden rays. The result is the biggest Roman city you could ever imagine, guarded at its edges by numerous royal tombs in the shape of towers.

At least half a day away by car, you can lose yourself in the thick fog that protects the Roman city of Apamea. Just thinking about it makes me shiver. This is history, in an incomparably beautiful form.

At dawn, I found myself by the sea, where Muslims and Christians fought for control of sacred places, leaving behind them great fortresses, such as Krak de Chevaliers, which it is said was never taken by force. From here you can see the edge of Syria and into its neighbour Jordan.

Look the photos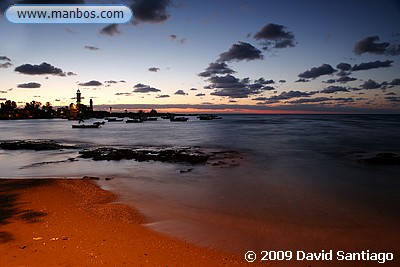 LATTAKIA - SIRIA
Fotogaleria SYRIA FEB 2009
(128 Photos) Syria Pictures