... giant granite rock formation 910 vertical meters, which majestically stands on the valley has become one of the world's most popular destinations for practitioners of pure rock climbing. Conquer the summit is possible throughout the year due to the many established climbing routes and varying degrees of difficulty.

For its part, the Half Dome is perhaps the most famous image of Yosemite National Park, is a granite dome which rises to crest altitude 1440 meters above the valley floor of Yosemite. The most common route of ascent reaches a distance of 13.5 kilometers and was considered until 1870 as impossible to climb. Today, thousands of climbers reach the summit each year.

The evergreen meadows and ancient giant sequoias balance the landscape of this park, visited by more than 3 million people each year, Mundia Heritage Sites in 1984.
Look the photos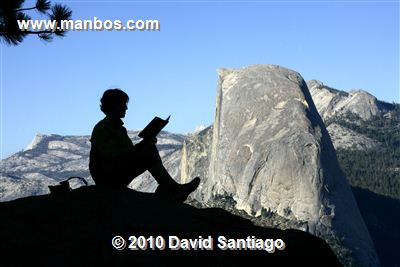 HALF DOME - YOSEMITE - ESTADOS UNIDOS