... hotels, fine dining with natural products that offer earth, art galleries, shopping and a privileged nature.

The capital is a renowned cultural and academic center, and that holds the oldest university in Argentina. It was attended by youth from around the country and the world, seeking not only training, but learning the Spanish language. Cordoba is home to different regions, each with its own stamp and personality. The Punilla Region, with spectacular city and the unique lake San Roque, the region of history, noted for its cultural heritage and the comfort of the Sierras Chicas, Traslasierra Region is distinguished by its high peaks and happiness of its inhabitants, the Great Lakes Region, has an important Central European culture and exquisite cuisine. , And the region of Mar Chiquita, surprises with a huge salt lake of 6,000 km2.

Wherever you go, in any corner, will present their multitudinous festivals and festivals. Their exclusive golf courses are within frameworks of incomparable beauty, and for those seeking natural settings for adventure sports, there are possibilities for paragliding, hiking, tree climbing and suspension bridges, rock climbing and mountain biking to name a few them.
Look the photos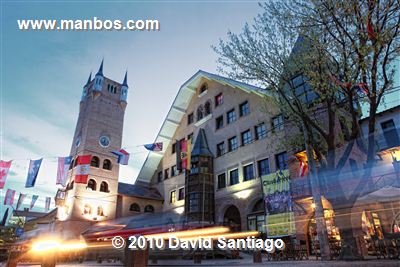 VILLA GENERAL BELGRANO - CORDOBA - ARGENTINA