... Scotland, and the first thing that comes to mind is the whiskey and then the typical kilt-wearing-men. One of our guides Scots, Peter, welcomed us with his kilt and never took it off during the tour.

Peter taught us to drink whiskey from the typical form as do the Scots: malt whiskey, of course, served in a small cup, an approximate amount of a finger, without ice and mixed with a little water.

But Peter, as authentic Scottish Gaelic sang us and taught us many interesting corners of the country, an ever green, covered with a blanket of grass mown by the three million sheep are everywhere, each with a changing climate few hours, which serves as perfect backdrop for photography, as the lighting that occurs under the skies of rain half the sun, paint a landscape painting full of daring designs.

We visited the Hebrides including Mull and Arran and the Scottish Highlands or Highland and we walked around Edinburgh and Glasgow, always trying to capture the essence of traditional and intimate that you breathe in their fields, islands and cities. Scotland is a country with enormous potential for the traveling photographer.
Look the photos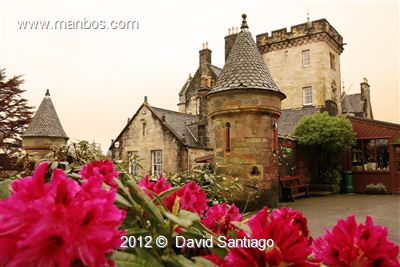 DUART CASTLE, ISLA DE MULL, ESCOCIA